What started in spring 2014 as a small freelance project became an adventure of 2 years. Loveland Events is one of the biggest music promoters in the Neherlands, running multiple summer and winter productions every year with over 100K visitors. 
Together with the marketing team I was responsible for the event artwork that fits well with the location and artists. The online communication visuals and keeping up to date the website.
Artists that have played at Loveland events include Adam Beyer, Carl Cox, Richie Hawtin and many more.
—
Loveland Barcelona - 2016
For the first time going abroad, Loveland is making it's entrance during the Barcelona off week festival. We wanted the artwork to have a warm, inviting feeling to it. We created this by combining spanish mosaic textures with a summer green color palette
While most artists can produce great music sets, only few can do it with online live instruments. We feature the best live artists by hosting a special live-only event on January 1st - kicking the year off with a night to remember. The artwork is all build up by instruments the artists use, creating a technical looking fireworks.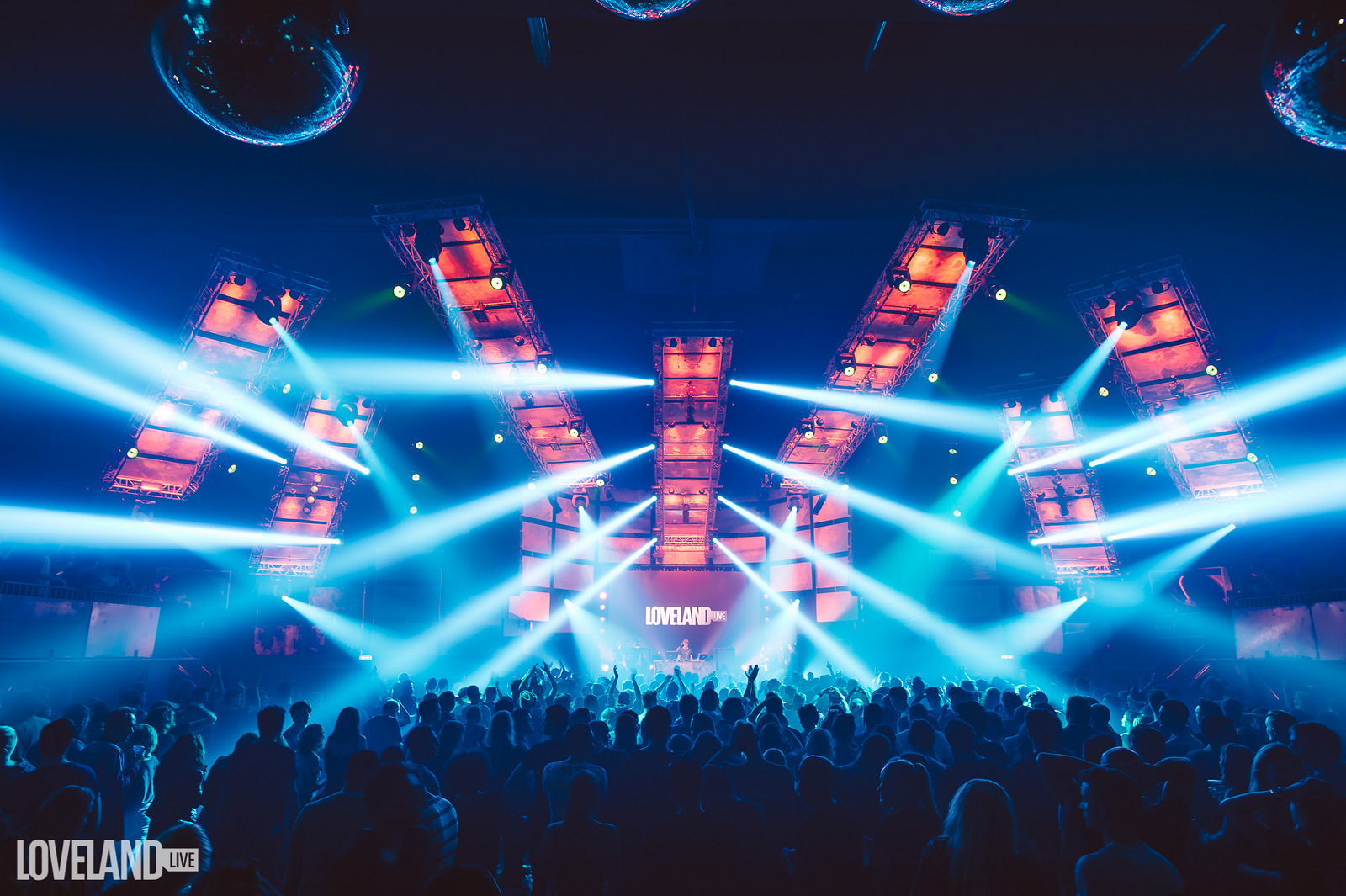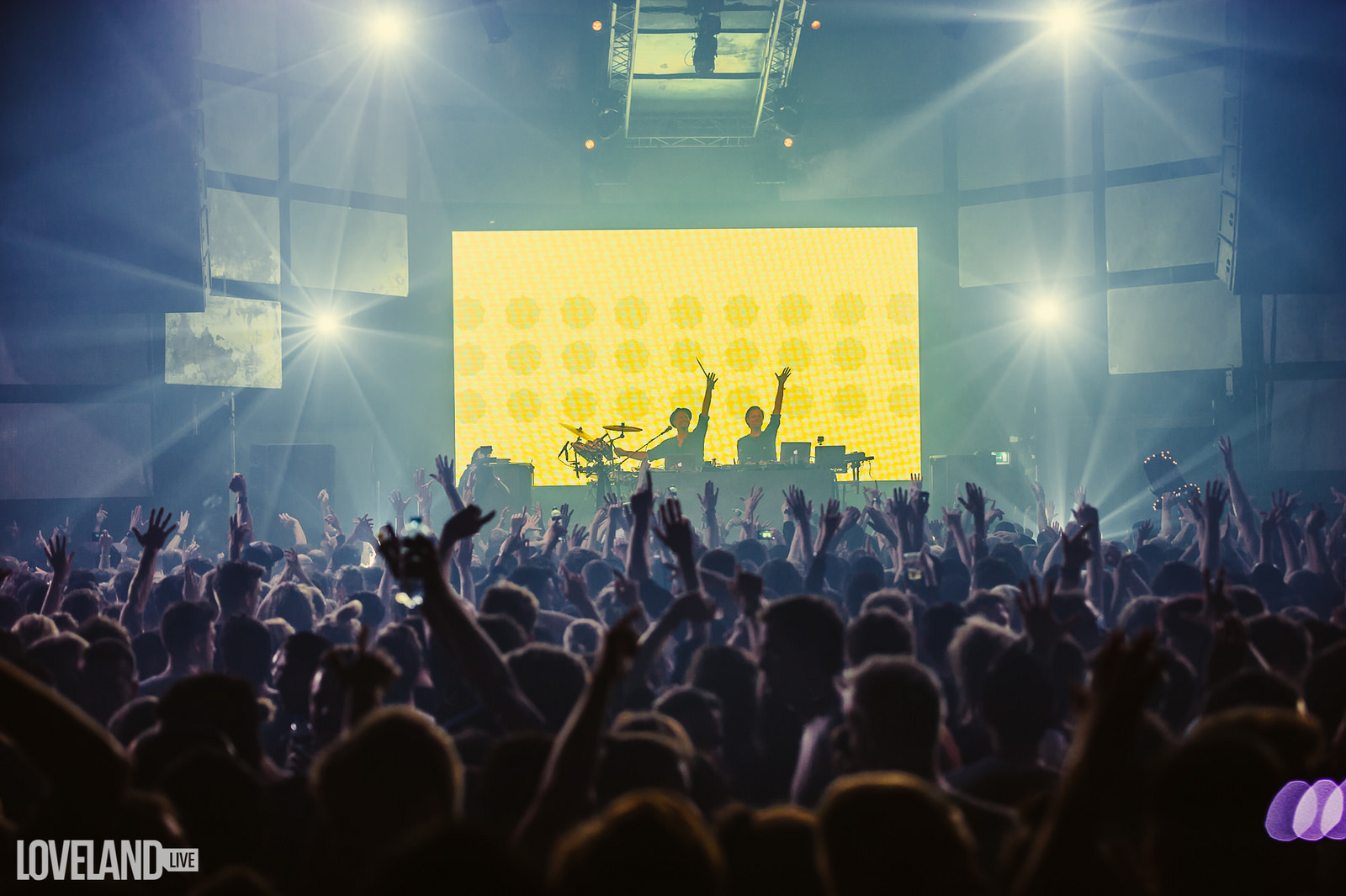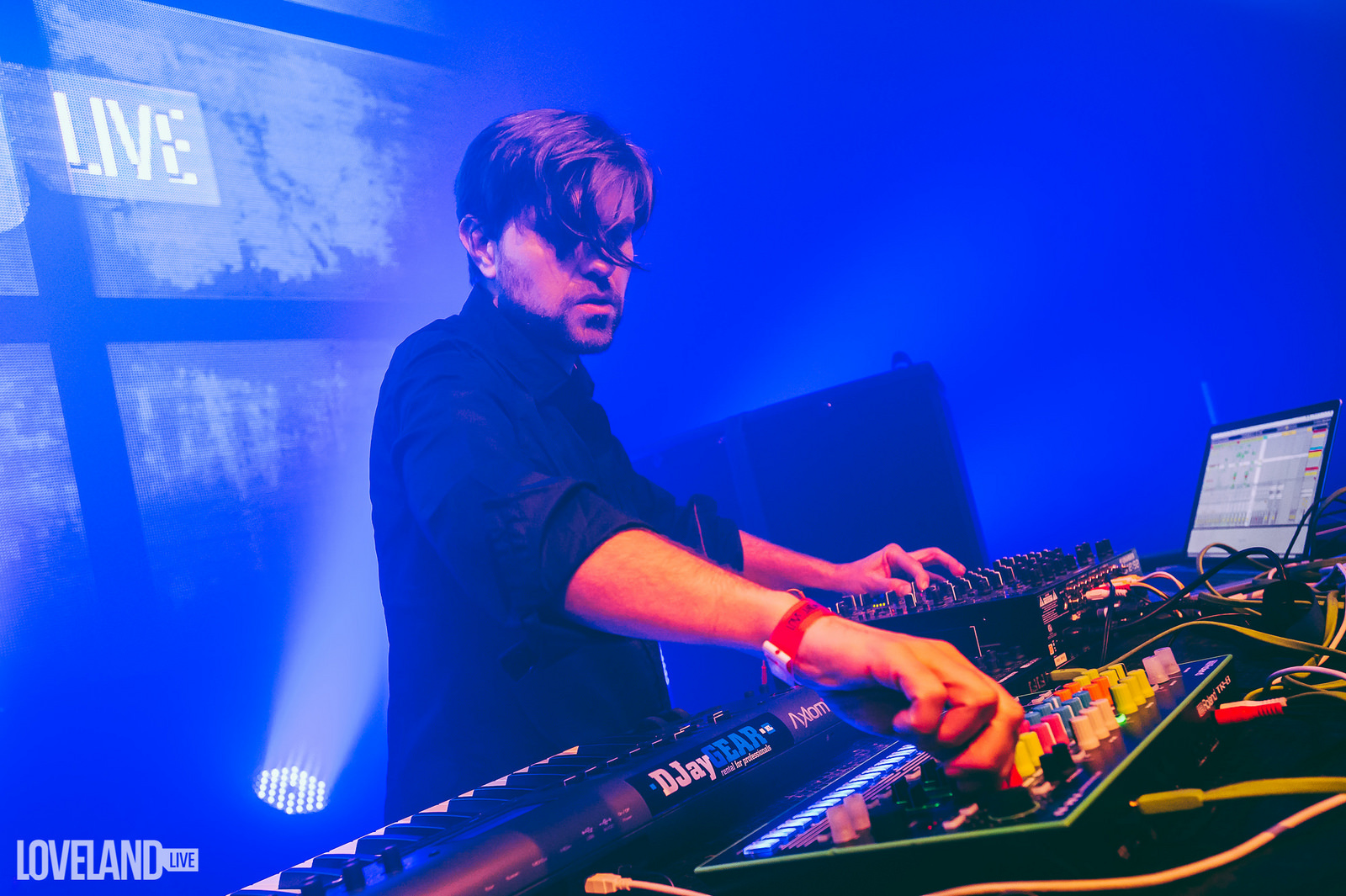 Celebrating new year with a selection of the finest artists, Loveland New Year has always been one of the highlights of the year. The artwork resembles the popping fireworks during the night, build up from butterfly wings. 
During Amsterdam's biggest dance event Loveland goes big with 3 events. The artwork uses close-up textures from butterfly wings and highlights the events in ADE brand colors.
Loveland Weekender - 2015
Going outdoors, Loveland takes over an entire bungalow park for a weekend full of artists, events and lot's of time to relax.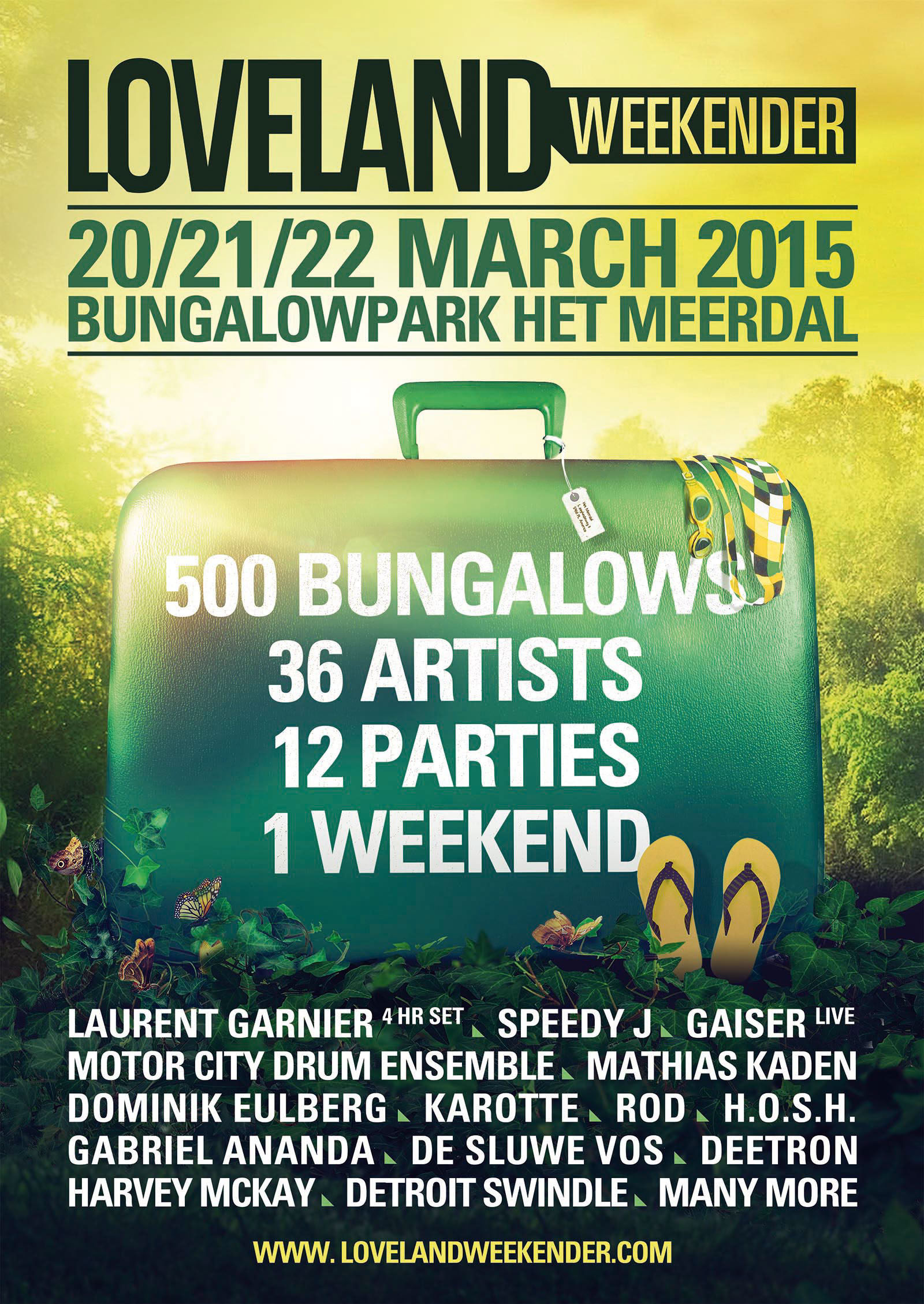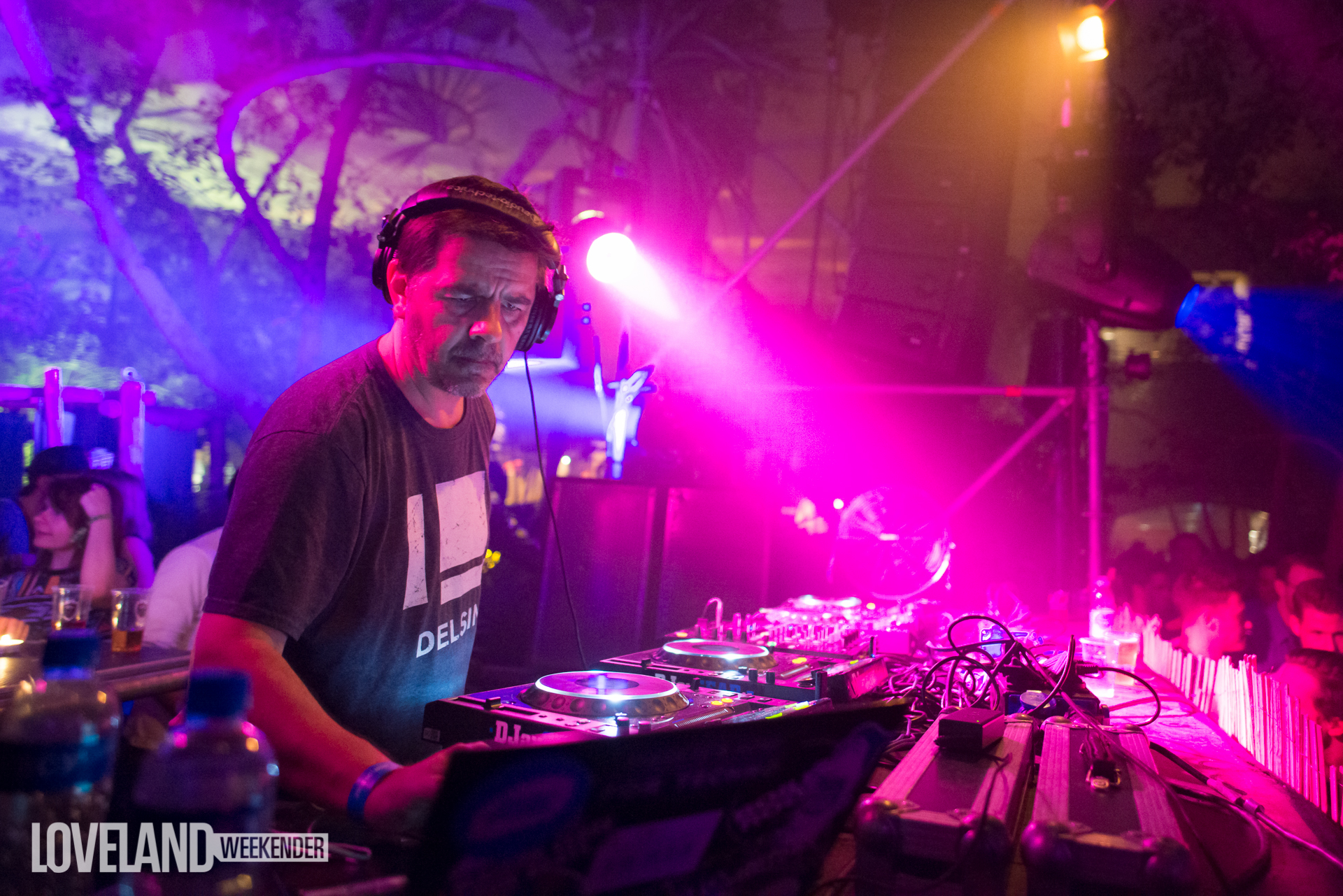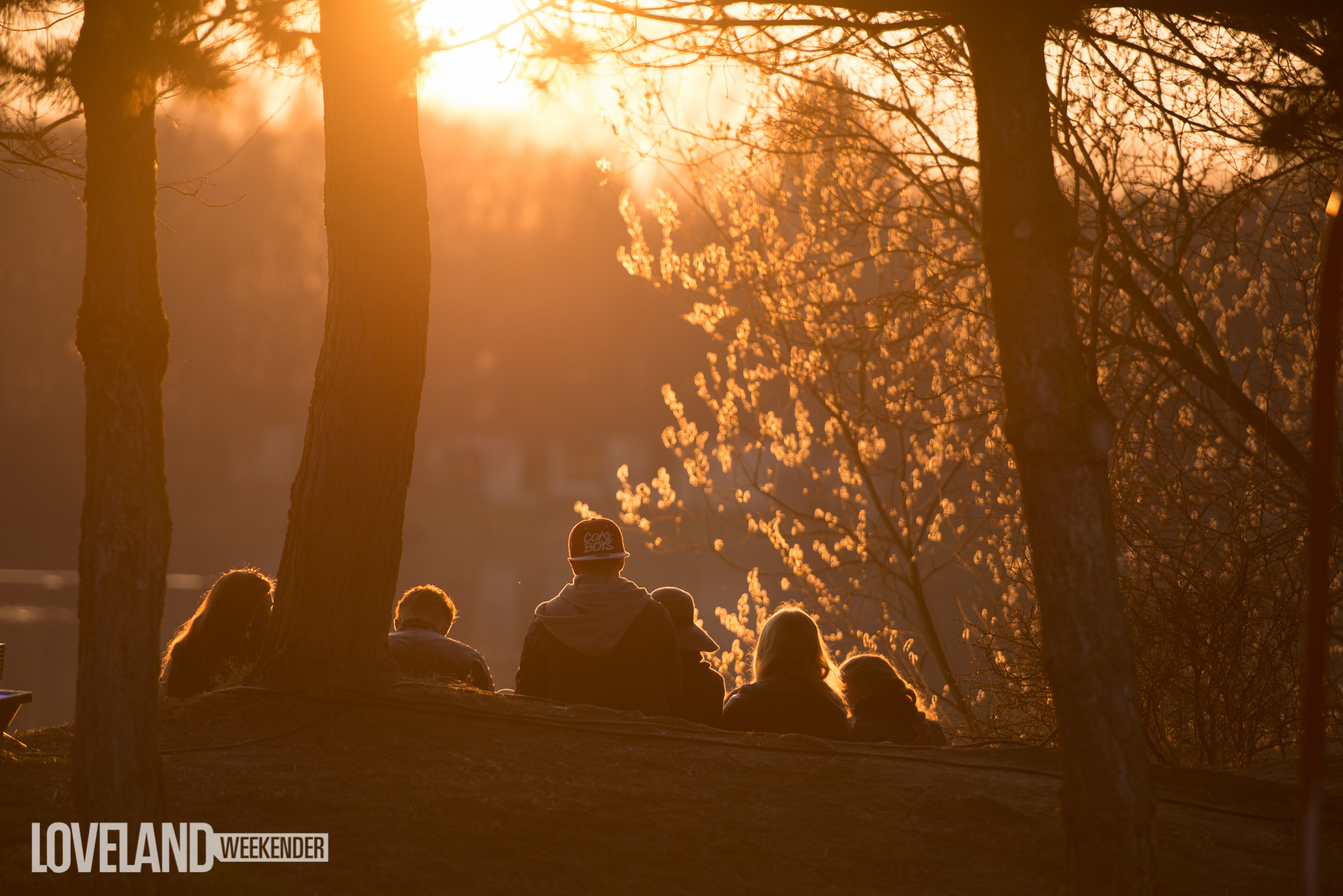 Starting the new year on January 1st with an all new concept. No CD-players, turntables or USB sticks, in other words no DJ's at this event. Exclusively musicians who perform their own music, composed live on stage.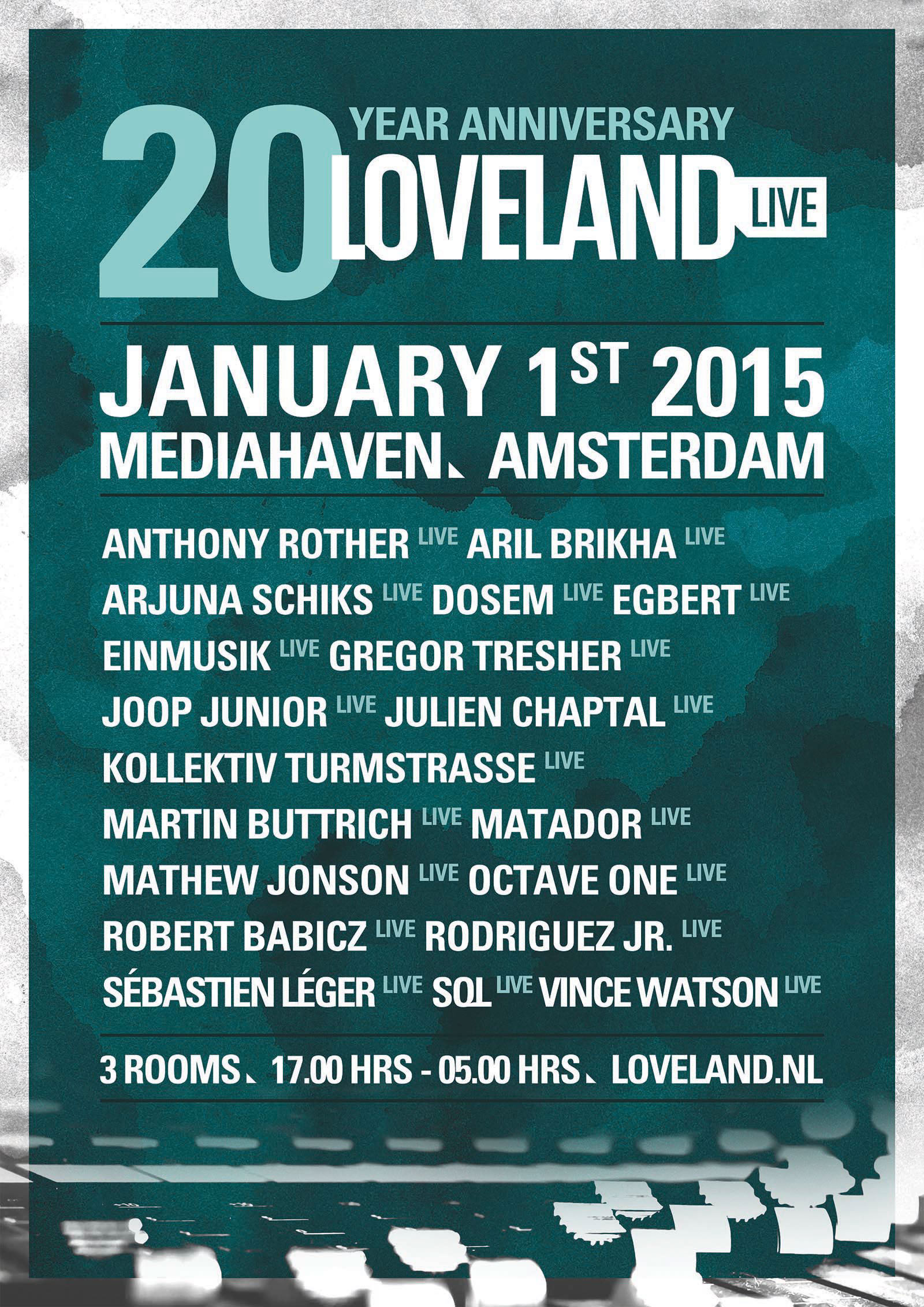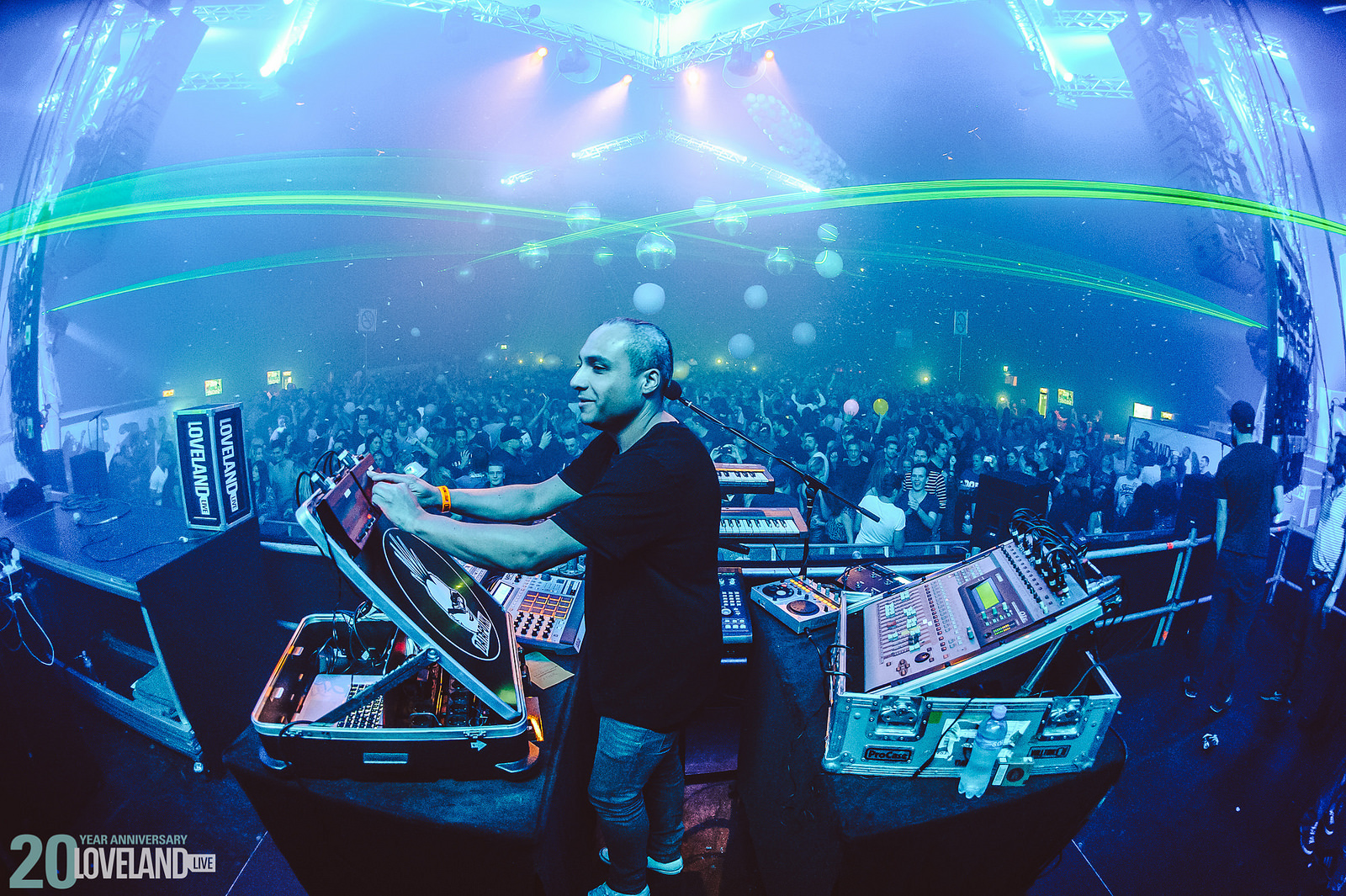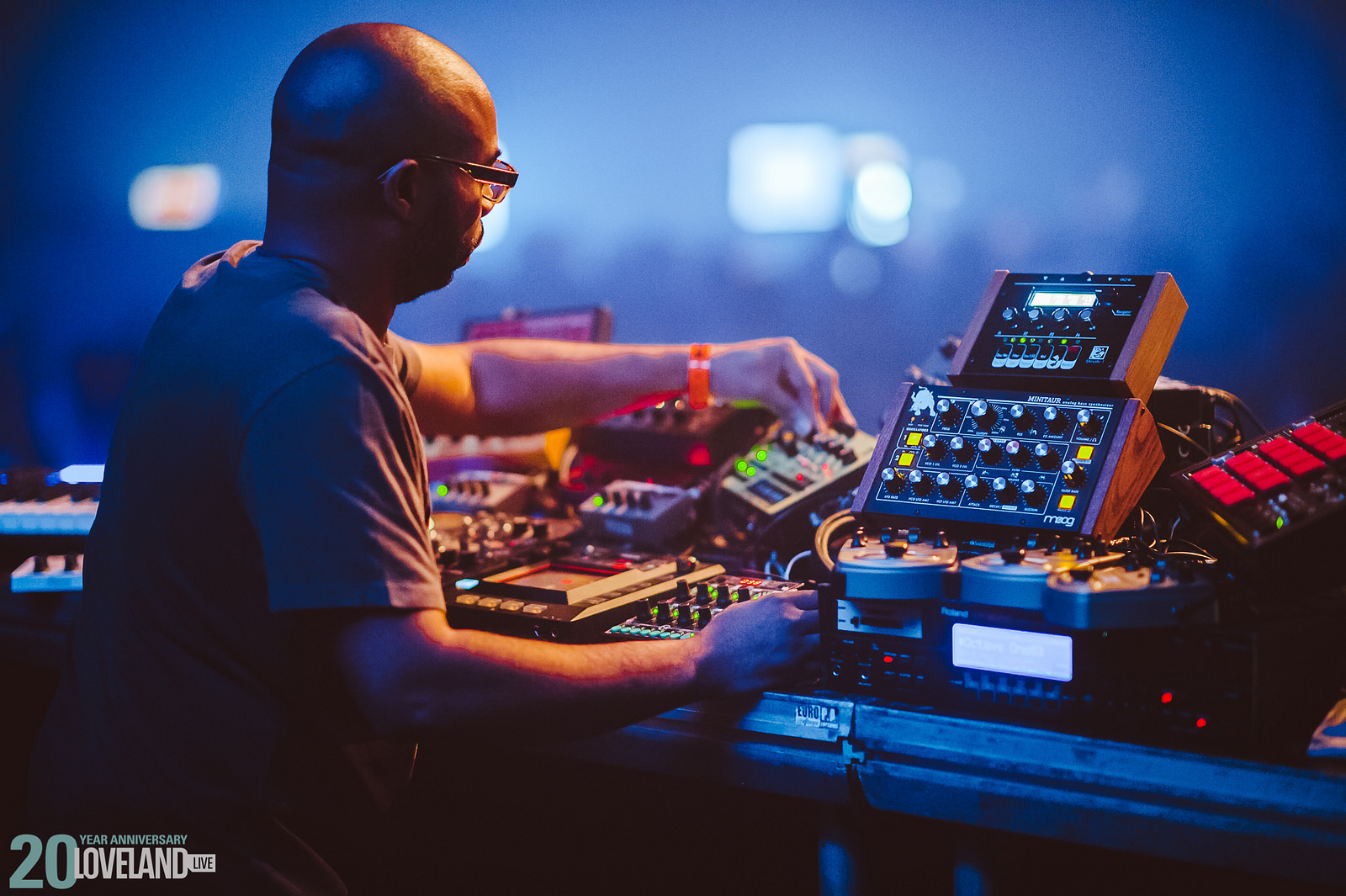 Going out with a bang! Inviting Loveland's favourite artists for an all nighter you won't remember.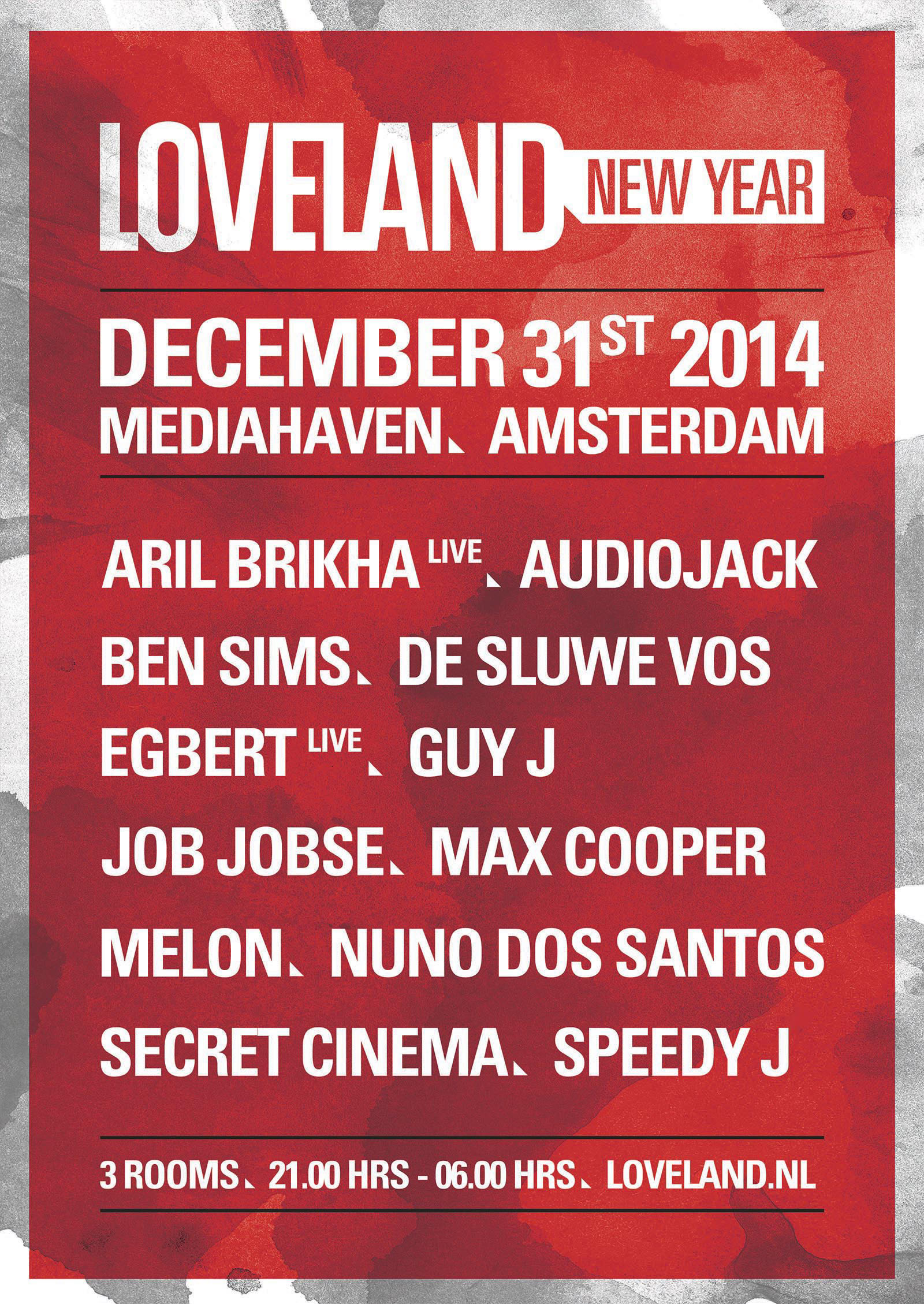 Loveland hosts 3 events during Amsterdam Dance Event with a selection of the best current artists.